ESCI Ignite Your Light- Your Way to Wellness Podcast Series
ESCI Ignite Your Light- Your Way to Wellness Podcast Series
Episode 1 of the ESCI Ignite Your Light- Your Way to Wellness Podcast Series, in conjunction with AnnMarie Ireland of Teacher Breathing Space Ireland is here.
Topic: Celebrating the Value of the role of staff in our schools.
Just Breathe: The power of the Breath. Despite its simplicity it can be quite powerful. Join Ann-Marie to Rest, Restore, Recover and Renew.
https://soundcloud.com/user-712781301/esci-ignite-your-light-episode-1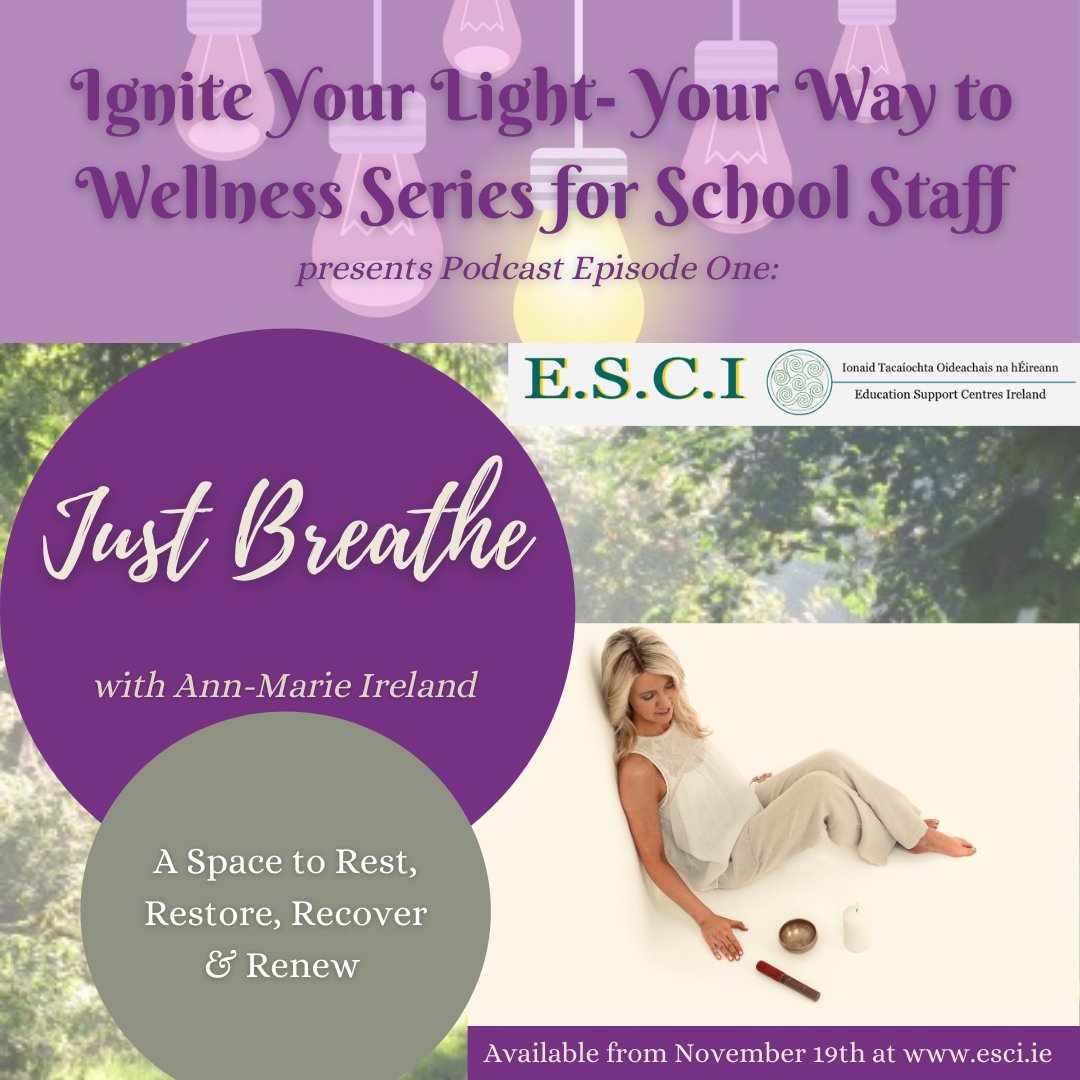 Episode 2 of the ESCI 'Way to Wellness' podcast series includes an interview with Robbie O'Connell, Principal of Blennerville NS.
Come away to a safe space to rest, restore, recover and renew. Join Ann-Marie for a recovery mindful practice and hear her chat to primary school principal and health promotion advocate Robbie O'Connell about how we can ignite the flame of hope within as we navigate the challenging new terrain in our schools.
Listen to Episode 2 here: https://soundcloud.com/user-712781301/episode-two-keeping-the-flame-alive-a-time-for-hope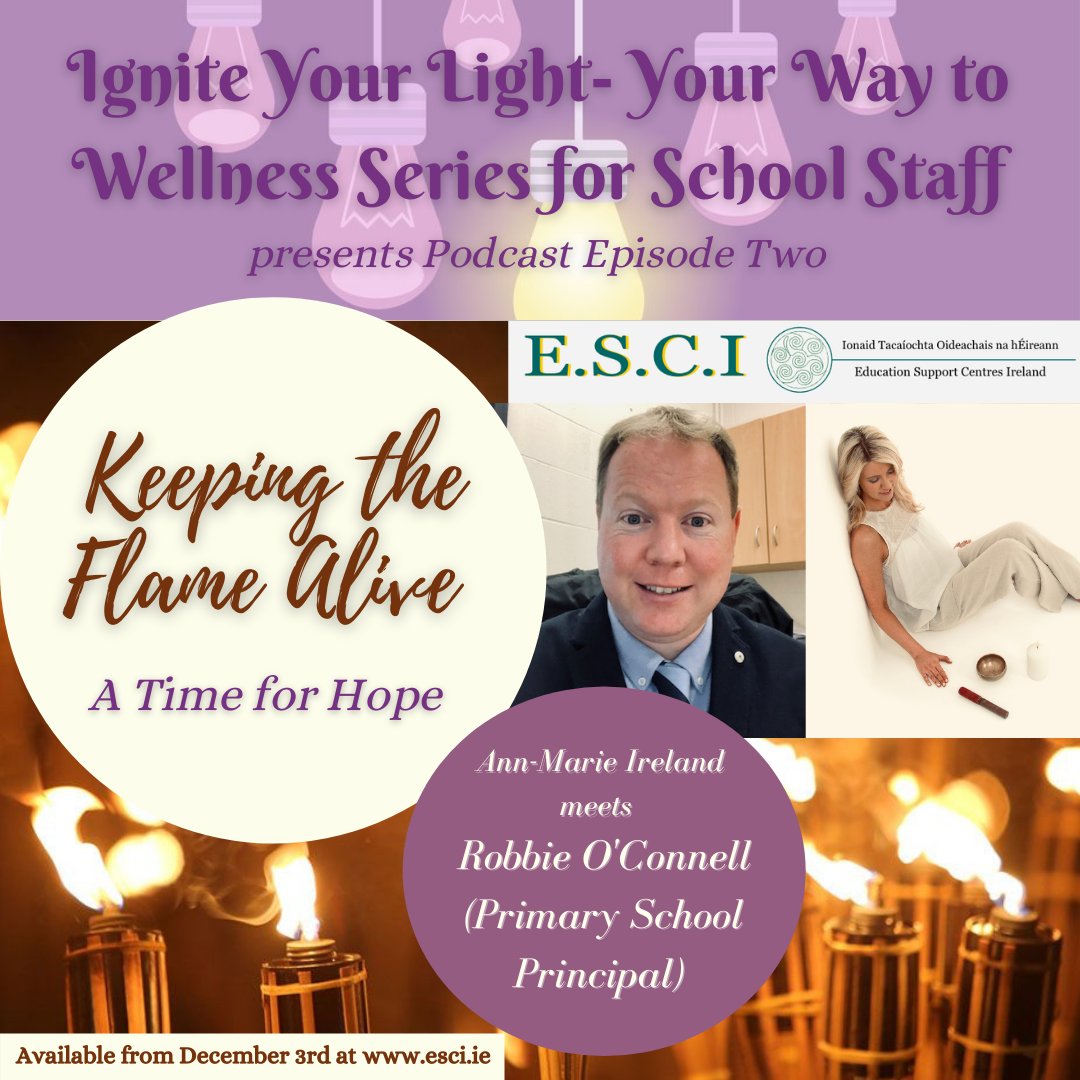 Episode 3 is now available.
Topic: Have Yourself a Merry Little Christmas.
Listen here: https://soundcloud.com/user-712781301/esci-ignite-your-light-episode-3-have-yourself-a-merry-little-christmas