Dividing the Nation
The Negotiation and Ratification of the Anglo-Irish Treaty
1921-1922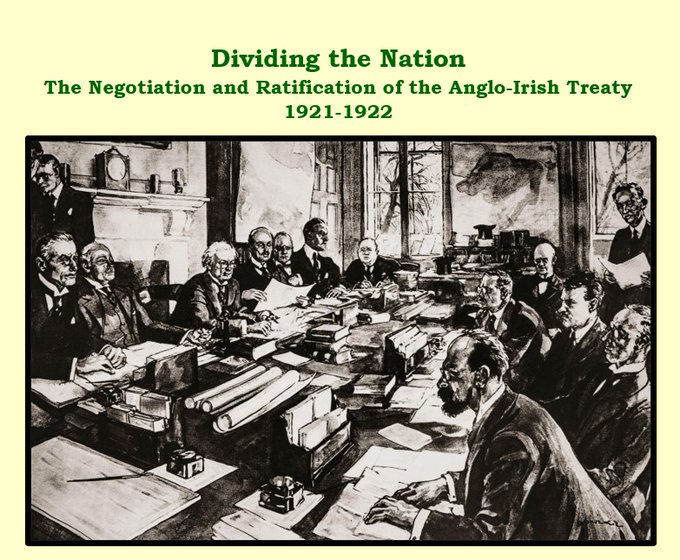 A collaboration between Cork Education Support Centre and West Cork Education Centre.
For Post-Primary teachers and teachers of Senior Primary Classes.
To mark the centenary of the signing of the Anglo-Irish Treaty in London on 6 December 1921, military historian Gerry White will be giving an online presentation entitled 'Dividing the Nation - the Negotiation and Ratification of the Anglo-Irish Treaty 1921-1922. This presentation will cover the events leading up to the Truce between Britain and Ireland which came into effect on 11 July 1921 and the subsequent negotiations between the Irish plenipotentiaries and the British negotiating team that led to the signing of the Treaty. It will also examine the main provisions of the Treaty and the bitter and divisive debates on its ratification that were held in Dáil Éireann between 14 December 1921 and 7 January 1922.
Gerry White is a former member of the Irish Defence Forces and a military historian who has written and lectured extensively on various aspects of Ireland's military history between the years 1913 and 1923. He is also the Island of Ireland Trustee of the Western Front Association and has appeared in a number of radio and television documentaries.
A link will be emailed to you prior to the course
If you wish to cancel your place you can do so by clicking on the cancellation link at the bottom of your booking confirmation email.